New Anchor On Air at KSLA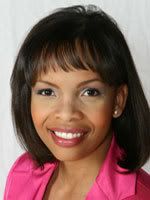 Source: KSLA Press Release KSLA News 12 proudly welcomes a new member to the anchor line-up. News Director Jayne Ruben announced effective today that Shannon Royster has officially joined the KSLA News 12 Anchor Team. Ruben says, "Shannon is a seasoned journalist who brings a wealth of experience and knowledge to KSLA News 12. She is a perfect fit, someone our viewers can rely on to uphold our mission of Coverage You Can Count On."

Shannon comes to Shreveport from WCCB in Charlotte, North Carolina where she anchored the weekend newscasts and reported. Prior to that Shannon anchored the morning newscast at WTOC, a KSLA News 12 sister station located in Savannah, Georgia. She began her broadcast news career as a reporter/fill-in anchor at WICU in Erie, Pennsylvania. Shannon is a graduate of The Ohio State University and also has a Masters in Journalism from Kent State University. She was born and raised in Akron, Ohio.

"I am very proud to have Shannon join Carl on the anchor desk. She is an experienced journalist who knows how to handle breaking news and the other big stories of the day. Shannon and Carl make a great team" commented KSLA Vice/President and General Manager James Smith.

Ark-La-Tex viewers can see Shannon and Carl weekdays at 5:00pm, 6:00pm, and 10:00pm on KSLA News 12, Coverage You Can Count On.
Arkansas TV News reported the move FIRST a few weeks ago.