KTHV Not Sure How Things Will Flow When Dawn Scott Returns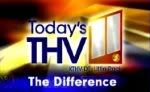 KTHV General Manager Larry Audas tells Arkansas Business he's not for certain how things will flow when Dawn Scott returns November 1:

"KTHV General Manager Larry Audas said last week that even though the pregnant Scott and her husband are expected to complete their move back to central Arkansas "any day now," the station is still not sure how things will flow with KTHV's current staff of weeknight anchors, Andy Pearson and Liz Massey.

"We're going to sit down in the next few weeks and figure out how best to handle the situation," said Audas. "Dawn's main concern was getting back on the air this fall instead of waiting until after the baby arrives.""