THV Loses Morning Co-Host; Temp Co-host Named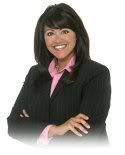 Source:
KTHV
Long-time Today's THV anchor Robyn Richardson says she will leave television in order to better tend to her young family. Richardson describes her decision to say goodbye to her broadcast friends and many faithful viewers as extremely difficult, one she debated for several months.
"As a mother, I know it's important to find out what kind of world you and your children will face each day once you walk out that door, and I thank you for watching 'Today's THV This Morning' and letting B.J., Tom and myself prepare you for that. But, also as a mom, I know I am missing out on sharing a morning routine with my own family. Olivia, Lowery, Parker, and Kamille have been very patient in sharing their mother with the people of Arkansas, and now it is time that I share more of my time and myself with them," says Richardson.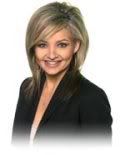 The THV morning family will grow too, as popular mainstays B.J. Sams and Tom Brannon welcome a familiar face. Alyson Courtney will step in for Richardson while long-term plans for "Today's THV This Morning" are developed. "Alyson is a most accomplished journalist and talent, no stranger to our morning viewers," said Audas. "When we learned of Robyn's need to stay with her family, I asked B.J. and Tom about a new partner. 'Alyson Courtney,' each said without hesitation. I believe we all agree, but we'll use this as an opportunity to make sure we continue to deliver Arkansas' number one morning newscast to viewers."