KATV Being Sued by Family of Woman Killed in Ells Accident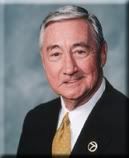 Source:
Associated Press
The family of a woman killed when a car driven by University of Arkansas football broadcaster Paul Eells crossed the median of Interstate 40 and hit her car has sued the television station where he worked. The suit filed by the family of Billie Jo Burton of Dover claims that the station was negligent.

The 70-year-old Eells, who worked for KATV in Little Rock, and the 40-year-old Burton both died in the accident last July 31 near Russellville. The Burton family sued in Pope County Circuit Court but the lawsuit was moved Tuesday to federal court in Little Rock.

In its response Thursday, the television station denied negligence. In its filing, the station acknowledged only that Eells worked for it, that he and Burton died of injuries suffered in a car accident and that Eells played golf and worked for the station on the day he died.

The Burton family lawsuit said Eells was negligent and that KATV, because Eells worked for the station and was driving a car that the station owned, was also at fault.