KHOG Has New Sports Anchor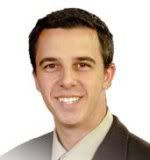 Arkansas Business.com reports Mark Lericos has been hired to replace Aaron Peters as sports anchor at KHOG. AB.com says Lericos is set to begin work at KHOG on September 15th.
Lericos comes to KHOG from WYFF in Greenville, South Carolina. He had been at WYFF since August 2001. Lericos studied sportscasting at the Hall School of Journalism at Troy State University in southern Alabama. He has also worked at at WAWS in Jacksonville, Fla.; WTVY in Dothan, Ala.; and KNVN in Redding, Calif.