Where Are They Now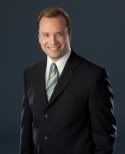 John Patrick is in the the 'Where are they now' spotlight.
Patrick has worked (two different times) at WJAC-TV in Johnstown, PA, WRNN-TV in New York, NY and KNWA in Northwest Arkansas.
What's John doing now? He is the weekday morning meteorologist at WZVN in Fort Myers, Florida.