NEW KATV Met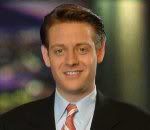 From the tip box: Todd Yakoubian is the new weekend met for KATV. Yakoubian comes to KATV from WRCB, Chattanooga, Tennessee. Yakoubian fills the vacancy left open when Devon Lucie left for Las Vegas last month.
HERE's his bio at WRCB.com
And here's a shocker: E-mails to KATV in the last couple of days have gone unanswered.
Imagine that!