THV Family Grows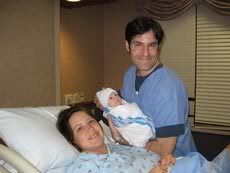 Source:
Today's THV.com
Good News! The THV family has grown.

THV anchor Dawn Scott gave birth to her first child Thursday night. It's a boy.

Jackson Ty Stevenson Jones was born at 10:23 p.m. Thursday. He weighed 7 pounds, 13 ounces and was 21 inches long.

Mother and son are all doing well. Oh, and so is the daddy. We can't forget him.