More on the Sullivan to The Big Apple Move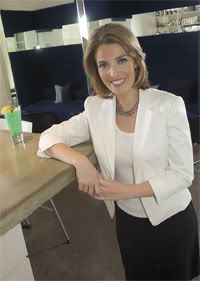 Source: New York Daily News The speculation about major changes at WCBS/Ch.2 is bound to heat up with word that the station is expected to hire Little Rock, Ark., anchor Kate Sullivan.
Sullivan, the main anchor of the 5 and 6 p.m. news on KATV-TV, an ABC station, is expected to start at Ch. 2 on April 17. Word is that she and station brass just need to iron out the contract.

In the meantime, there'll be a massive guessing game about whose seat Sullivan will take.

As reported earlier, Ch. 2 general manager Peter Dunn and the news department are planning changes for the broadcast teams and the look of the newscasts.

Sullivan's likely start date gives the station three weeks to juggle the lineup. Part of that task, however, depends on people whose contracts are close to expiring or who have windows where changes can be made.
Additional: Arkansas Business.com has an article about Sullivan's move as well.