THV Looking for "Backpack Journalist"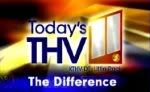 Is this a first for Little Rock TV news? THV is looking to hire a "Backpack journalist". I would call it a one man band so to speak since one would be doing the video shooting, gathering the facts, writing the story then putting the package together. The ad calls it the 'next generation in newsgathering'. Below is the ad from todaysthv.com :
"BACKPACK JOURNALIST - Today's THV and todaysthv.com, the Gannett-owned CBS affiliate in Little Rock, Arkansas, is looking for a "Backpack Journalist" -- a reporter/photographer/editor who will produce content on air and online. As a Backpack Journalist, you'll turn local stories that make a difference. You'll use the latest technology, including lightweight, next-generation photography and editing equipment. The successful candidate must be a good broadcast and print writer who understands storytelling and teamwork. Requirements: A degree in journalism and 2 or more years of experience is preferred. If you're interested in becoming a pioneer in the next generation of newsgathering, send a VHS tape, resume and references to: Mark Raines, News Director, KTHV, P. O. Box 269, Little Rock, AR 72203."