THV Welcomes Home Dawn Scott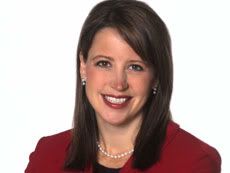 Source: KTHV.com Dawn Scott, a popular news anchor at Today's THV from 1995 to 2002, is returning to the station to anchor its weeknight newscasts. The station announced Scott's return to the staff Monday morning.

"I am so excited to be returning to Arkansas and Today's THV," said Scott. "I left the state four years ago, but my heart never left."

Scott and her husband, Scott Jones, moved to Seattle, Washington in 2002 where he attended a residency program for anesthesiology. He will soon be practicing in Little Rock. While in Seattle, Scott worked at KIRO-TV where she was a reporter and fill-in anchor and also worked in pharmaceutical sales.

"The television news business is what I love and I look forward to telling the Arkansas stories that I care about," Scott said.

"Who says you can never go home again? Dawn is coming home and her many TV friends and viewers are just as excited as her family here in Arkansas," Today's THV President and General Manager Larry Audas said. "Beyond that, Dawn will resume a lead news anchor role in the market, providing THV viewers the best journalism and local news coverage every day. I couldn't be happier for Dawn, our viewers and the folks here at THV who will be able to work with her again."

Today's THV News Director Mark Raines said Dawn's impact will be evident beyond the anchor desk.

"Dawn is a top-notch journalist and viewers will watch her because of the credibility she brings to the newscast," said Raines. "But they'll also grow to love Dawn because of her commitment to the state and the way that she gets involved in the community. I'm excited that she's back home and a part of our family again."

Speaking of family, Scott's personal family is about to expand. She and her husband are expecting their first child, a boy, in December.

"My husband and I were both raised in Arkansas, and this is where we want to raise our family," Scott said. "We want to be surrounded by family and friends that share the same values."

Scott attended Hall High in Little Rock and graduated from Northwestern University in Evanston, Ill., in 1993.

Her first day on the air will be November 1.