Former KTHV Anchor Joins CNN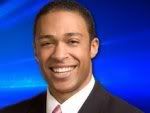 Former KTHV-11 anchor TJ Holmes will be joining CNN as weekend anchor in September. Holmes will be taking over the position now filled by Tony Harris. Harris will become a daily daytime anchor for CNN in September.
Currently Holmes is an anchor for NBC 11-San Jose/San Francisco/Oakland, California.