Where Are They Now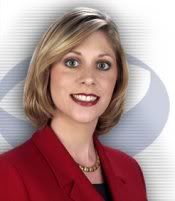 Today we put former KATV anchor/reporter Rachel Oesch in the spotlight.
Rachel is an experienced journalist and has worked at numerous television stations including KATV in Little Rock, Arkansas, WMTV in Madison, Wisconsin, KXXV and KCEN in Waco, Texas and KAUZ in Wichita Falls, Texas.
What's Rachel doing now? She is an anchor/reporter for WDEF-TV News 12 in Chattanooga, TN.