Where Are They Now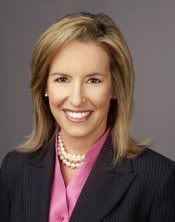 Today we feature former KATV'er Randi Kaye.

Her television career began at ABC in New York City where she worked at both Nightline and World News Tonight. While at ABC, Kaye covered President Bill Clinton's campaign in Little Rock, Ark. She eventually moved to Arkansas to work at ABC affiliate KATV where she covered the Whitewater investigation, the suicide of White House counsel Vince Foster and the death of Clinton's mother, Virginia Kelley.

Kaye also worked at ABC affiliate WFFA-TV in Dallas where she reported and anchored for Good Morning Texas. At FOX affiliate KMSP-TV in Minneapolis, she hosted the nationally syndicated Everyday Living, and at UPN affiliate WWOR in New York City. Kaye was an anchor/reporter. Kaye also worked at WCCO-TV in Minneapolis, MN.

What's Randi doing now? She's an anchor/reporter for CNN, and is based in Atlanta.