THV GM on Recent Changes
Today's THV debuted a new studio set last week. The entire set it seems received a complete makeover. KTHV General Manager Larry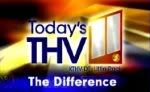 Audas answered a few questions for ATN about the new set and other changes:
> What prompted Today's THV to get a new studio set? Audas: We saw an opportunity to blend the best of Today's THV into a broadcast home that is both inviting and professional. When I reference our "best", we're talking about the people of Today's THV and the exceptional news product they are allowed to deliver into your home every day. The set furnishings, lighting and camera angles put the news anchors "at home" with the proper tools and views to do their job well. For example, the Live View Weather center is a focus of the new set. That's in keeping with our daily commitment to providing viewers the most accurate weather. From that studio weather center, Ed, Tom, Becky and our viewers can look outside into the Weather Garden. In the garden itself, camera angles, lighting and natural plant growth have been improved. Again, the weather story is one example of why we considered and eventually constructed an all new "look".

> What are some of the features of the new set? Audas: The Live View Weather Center is the best of both worlds – appearance and reality. It looks great on camera. More importantly, it is designed to put Live View Radar, our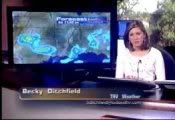 new weather system and all of the important forecasting tools easily available to Today's THV Chief Meteorologist Ed Buckner as well as Meteorologists Tom Brannon and Becky Ditchfield. We installed windows in the weather center to allow the meteorologists and viewers clear, unobstructed views into the Weather Garden. That improvement alone makes the set a winner. Other improvements include a variety of backdrops and furnishings for our different newscasts. Monitor walls, skylines, bookcases, big screens and other tools can be used as needed. The set includes a web center where we can gauge viewer feedback to news events by checking their e-mails. The evening anchors use flat panel monitors at a news desk that is purposefully clean and not overpowering. The focus is on the newscasters and the news, as it should be, rather than an overstated desk.

> I have also noticed some changes to the graphics and the website, are there anymore changes in store you can talk about? Audas: The graphics are fresh, using those classic THV colors in new and easier to read on screen presentations. The color, transparency and positioning of the graphics was done in concert with the appearance of our new set. We believe they blend together well in making for a warm and presentable news presentation. Our web site update was completed in step with the on

air graphics change. Web users have made todaysthv.com the "go to" site for local news, weather and information. It was very important to match our online effort and appearance to the new on air look at Today's THV. With all of this improvement, it's important to remember news is about people – especially the viewer. We hope the updated look at THV makes "the difference" for each one. That's what we're all about.