Finalists Picked For THV Kidcaster Contest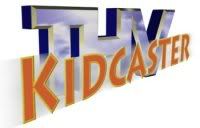 The moment has arrived and it's now time to vote for your favorite THV Kidcaster. There are 20 finalists and you get to view each one THEN vote for your favorite.
According to KTHV.com, "on July 2nd the THV studio was packed with kids and their families as they auditioned to be a THV Kidcaster." To view the 20 finalist's videos go HERE. To watch and vote for the videos, you do have to register an e-mail and password.
The 11 THV Kidcaster winners will be notified on Thursday, July 14th. The official 11 THV Kidcasters will begin their LIVE on-air presentations with Chief Meteorologist Ed Buckner every Monday, Wednesday and Friday starting July 18th-August 10th on the 6 p.m. newscast.