Jansen Leaving KTHV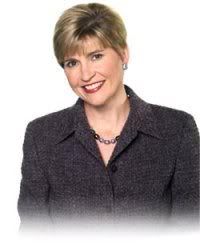 Source: KTHV.com Veteran Little Rock newscaster Anne Jansen has announced she will retire from broadcasting next year after a 25-year career. Since 1982, she has anchored and reported her entire career for Today's THV in Little Rock.
After a lifetime of news events and stories, Jansen said the time has come for more family life.
"For the immediate future, I plan on spending less time in front of a mirror, rediscovering the joys of reading for pleasure, and cooking without a microwave. I'll help my sons with their homework, and may even manage to clean out a few closets," said Jansen.
Her retirement to family life at home is a departure from her family at THV.
"There is a spirit of genuine caring that prevails here. THVers care about each other, and they care about the people they reach each day. I leave here confident that this tradition will continue, and I feel proud knowing that I was once part of the wonderfully talented team here," she said.
Today's THV President and General Manager Larry Audas said Jansen first told him of her retirement plans two years ago.
"I believe Anne and her husband Ralph discussed the possibility of retiring at that time. After helpfully suggesting she stay two more years, I knew this time would come. Anne is professional in every sense of the word. We all commend and thank Anne for her commitment that has helped make Today's THV a news leader in Arkansas," Audas said. "We wish her whole family the very best."
Jansen will continue her regular anchor duties through January of next year when she will complete her career and employment.
"Even though you won't see me every night, I'll still be around. Only now, you'll most likely find me in the grocery store or carpool line, and wearing a lot less makeup," said Jansen.
Today's THV will honor Jansen and her 25 years of service by celebrating her career and service over the weeks ahead.