KTHV Weekend Anchor Suspended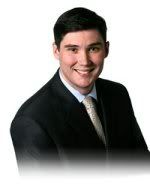 This from the tip box: "KTHV Weekend Anchor Win Noble suspended with pay pending investigation of the attached link concerning a personal blog. Word is he has been involved in several recent fights at bars. Anchors/Reporters sign an ethics clause upon employment at the station.
This blog with Win's pics comments alledgely violates that agreement.
http://www.myspace.com/starlessallstars
"