KASN to Join The CW Network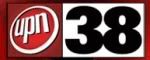 Source: KASN Press Release The CW announced Wednesday the signing of long-term affiliation agreements for Clear Channels (NYSE:CCU) television stations in Cincinnati, Salt Lake City and Little Rock.

The addition of these three Clear Channel stations which represent 2.02% of total U.S. television households -- increases The CWs national coverage to more than 83% of the country, including 19 of the Top 20 markets, 26 of the Top 30 and 34 of the Top 40.The newly signed affiliates are, WKRC-DT Cincinnati, OH, KUWB Salt Lake City, and UT KASN Little Rock-Pine Bluff, AR

Success in todays marketplace ultimately comes down to good, quality programming, said Don Perry, President and Chief Executive Officer, Clear Channel Television. By combining the best assets of The WB and UPN with our leading local programming in Cincinnati, Salt Lake City and Little Rock, we are well positioned in each of these markets. Our other television and radio properties will also benefit from the synergistic sales and promotion opportunities that will come with The CWs targeted young adult schedule.

John Maatta, Chief Operating Officer, The CW, said: Signing long-term affiliation agreements for these three Clear Channel stations is a real coup for The CW because not only do we build on our already solid business relationship with one of broadcastings most respected and successful station group owners, but we also welcome three that have impressive track records enhancing the popularity and value of their programming through innovative marketing. Were looking forward to working with Don Perry and his very talented colleagues at WKRC-DT, KUWB and KASN.