THV's Noon Program a Trendsetter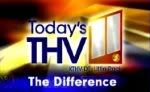 An article at Arkansas.com says the type of program you find on THV at noon is the type of program that is being put on the air on many of the other Gannett owned stations across the country. The article says that Gannett owned stations in Denver, Sacramento, Calif., Atlanta, Cleveland and a number of other markets have programs like THV's on the air.
THV General Manager Larry Audas describes the program this way: ""It is not a formula-based program like others are doing," Audas said. "We don't want to conduct any kind of commercial business during the newscast, and that's why we have separated those two types of programs. So they're separate programs — one is a newscast and one is community news, some sponsorship-type program.""
The program is hosted by Sheryl Lackey.
Read the full article HERE.