Where Are They Now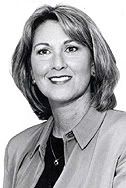 Today ATN features Tonya Beane Webber.
Tonya worked as a television anchor/investigative reporter for the KATV, the ABC affiliate in her hometown of Little Rock, Arkansas. She graduated from the University of Arkansas with a bachelor's degree in radio, television and film. While working full-time in broadcasting, she obtained her Juris Doctorate degree from the University of Arkansas at Little Rock School of Law.
What's she doing now? Tonya is a partner in the law firm Porter, Rogers, Dahlman and Gordon and works in the firm's Corpus Christie, Texas office. She joined the firm in 1985.