Former Little Rock Market Anchor Canned in Atlanta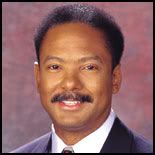 Former Little Rock anchor Ken Watts was canned recently at WXIA in Atlanta. Below is an article from The Atlanta Journal-Constitution:

"Buzz finally reached Ken Watts, who was unceremoniously dumped last month by WXIA-TV after nearly eight years as an anchor. After his Sept. 29 noon broadcast, he said he was given the bad news. "It was very abrupt," he said. "I wasn't able to say goodbye to the audience."

Though he said he was warned a month earlier that WXIA was seeking a replacement for him, Watts kept the news to himself and worked until management dropped him. Watts said he'd like to stay in Atlanta but is willing to go elsewhere.

Watts, who also spent 16 years at WAGA-TV and is now in his mid-50s, said he wasn't sure why WXIA no longer wanted him and didn't know if it had to do with his age.

(WXIA-TV general manager Bob Walker earlier declined to comment about Watts' exit.)

Watts said his favorite story was an award-winning piece he did about how DNA testing enabled black families to learn which part of Africa their slave ancestors came from. "I got calls from all over the country," he said."