Where Are They Now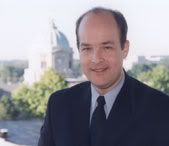 Chuck Carney is in the spotlight today.

Chuck has worked as Assistant News Director at WUFT-TV, the PBS affiliate in Gainesville, Florida. Chuck jumped into public broadcasting after spending much of his career as a commercial television reporter and anchor. Chuck served as a sports anchor for KFSM-TV (CBS) in Fort Smith, Arkansas and KHOG-TV (ABC) in Fayetteville, Arkansas.

What's Chuck doing now? He is the news director at WTIU Indiana University on Bloomington, Indiana campus.