Where Are They Now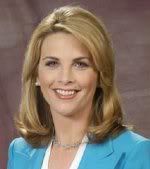 Former KARK reporter Kim Miller is today's 'Where are they now' spotlight.

Kim graduated Phi Beta Kappa and cum laude as an English major at the University of Arkansas. During her senior year of college, she studied abroad as an undergraduate Fulbright Scholar at the University of Exeter in England.

After studying law at Exeter for a year, Kim came home to study law at Pepperdine Law School in Malibu, California. One year was enough to tell that law school wasn't nearly as interesting to Kim as liberal arts, so she went back to school and got a master's degree in English at Georgetown University.

While in D.C., Kim interned in the White House Press Office. Between Pepperdine and Georgetown, Kim got her first job in television at the NBC affiliate in Little Rock, Arkansas. There Kim covered the legislature and courts at a time when Whitewater and other Clinton legal battles played out almost daily at the federal courthouse in Little Rock.

Kim continued to work at KARK after graduate school then moved to Salt Lake City in 2001, just in time for the Winter Olympics. After reporting for KTVX, the ABC affiliate in Utah, Kim moved to Dallas to report for the Fox affiliate, KDFW.

Home is Springdale, Arkansas, in the Ozark Mountains, where Kim's parents and most of her family still live. Aunt Kim also has four nephews and a niece in Odessa and goes to see them as often as she can.

What she doing now? Kim is a morning anchor at KEYE CBS 42 in Austin, Texas.