Douglass's Bio Finally Up at KARK.com
Why is not keeping the info current not a priority of tv station websites? KARK here in the last couple of days added Tracy Douglass's bio to the site. She has been back for awhile now. Below is the bio: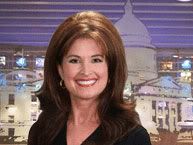 "Tracy's television career has spanned more than 25 years. During this time she has been a weather anchor in both Florida and Arkansas, served as a co-host for local and regional talk and news shows and has appeared in thousands of commercials in dozens of regions across the nation. Her career actually started when a friend of the family happened to be the News Director at a local station in Sarasota Florida and decided to give her a try at weather and the rest, as they say is history.
When not on the job at KARK, Tracy manages to keep very busy. She continues to do research for her father, who is a retired Medical Doctor who now lives in Central America. Finding facts and information on various health topics has always been an interest of hers. She is also going to school full-time at the University of Phoenix. Tracy is an artist, working exclusively with Acrylic and Ink, and has sold many of her original paintings to famous politicians and athletes. And as if this were not enough, she continues working for Ron Sherman Advertising as a commercial actress and voice talent for several home improvement companies with television ads airing in places like Atlanta and Dallas.

Tracy loves being back at KARK, and comments that "It's a good thing I'm a morning person, since I usually start getting ready for work by 2am."

Her current responsibilities include Knock-Knock Makeover, and all the live cut-ins during the morning show from 5-7am. She also does the Saturday morning weather and fills in for the other weather anchors as needed.

Her favorite leisure activities include, dinning out, movies, laughing, puttering around the house, and hanging out with her friends and especially her cat Garfield.

In spite of all the other things that fill her life, Tracy proudly and quickly admits her greatest joy is raising her 17-year-old son Britt who is a senior at Pulaski Academy."