Where Are They Now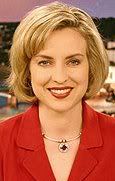 Former KTHV reporter Amy Fox is in today's spotlight.

Amy Fox's dream of becoming a broadcast journalist started as an elementary school student, growing up in St. Louis, Missouri. She combined her interest in drama with her love of current events, in order to pursue a career as a television reporter.

Amy studied Communication at Valparaiso University in Indiana. She remained in the Hoosier state for her first two television jobs, at WYIN in Merrillville, and WLFI in Lafayette. Along with anchoring, she enjoyed covering stories ranging from crime to agriculture.

Then Amy headed south to work at WMAZ in Macon, Georgia and then KTHV in Little Rock, Arkansas. She broadened her horizons with some more anchoring, and by covering politics, education, and health.
What's Amy doing now? She left KTHV in April 2005 and is now a reporter at WZZM in Grand Rapids, Michigan.