Where Are They Now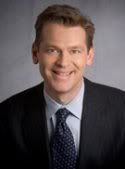 Former KARK'er Shannon Ogden is in the spotlight.

He is an award-winning journalist who has covered some of the country's biggest stories over the last 12 years. Shannon's journalism awards include an Emmy for anchoring coverage of the deadly crash of American Airlines flight 1420 in Little Rock and a Gracie, from the American Women in Radio and Television.

Shannon is a native of Arkansas and a graduate of John Brown University.

What's Ogden doing now? He co-anchors Good Morning Live at New England Cable News.