Former LR Met Covers Hurricane Katrina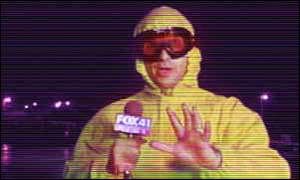 Former KTHV Met Marc Weinberg covered Hurricane Katrina for WDRB. Weinberg is chief meteorologist at WDRB in Louisville, Kentucky and him and a crew traveled down to Biloxi, Mississippi and covered the landfall of Hurricane Katrina. In an article in Louisville KY's The Courier-Journal Weinberg describes the experience:

"We watched roofs being peeled off buildings like sardine cans," Weinberg said. "Every car had its windows blown out. There was debris blowing into the garage, and we were picking shards of glass out of our hair and off our clothes. There were funnels of stuff spinning around in the air … huge pieces of debris probably weighing 100 pounds twisting in the air."

He admitted they were nervous and afraid, "but you almost can't look away," he recalled. They knew the storm surge was out there somewhere headed for them.

"There was so much rain and wind we couldn't even see it … but the wave had to be 20 feet high. We never saw it up close … if we had we would have been gone with it."
Read the full article HERE.