Where Are They Now
Sarah Zapp is in the spotlight.

Her career has taken her from the state house in Jefferson City, Missouri, to the steps of Capitol Hill in Washington DC. Past interviews have included Attorney General John Ashcroft while he was Senator of Missouri, Arkansas Governor Mike Huckabee, and Governor Mel Carnahan and Senator Christopher Bond, both of Missouri.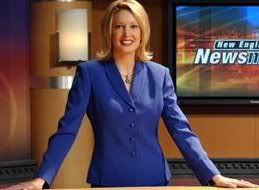 In addition to her political experience, Sarah has also been an award-winning health reporter and was named Best TV Personality while anchor and host for KARK-TV in Little Rock.

What's Sarah doing now? She is host of New England Newsmakers on C-8, The Comcast Channel Network in Boston, Mass.