Where Are They Now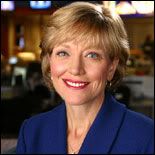 Today we feature former KTHV'er Jill Becker.
Originally from St. Louis, Missouri, Jill received her B.A. in Mass Communications from the University of South Florida in Tampa. Her broadcast career began in 1978 in Jacksonville, Florida at WTLV-TV. She later moved to KTHV-TV in Little Rock, Arkansas where she remained until 1981 when she joined WSB-TV in Atlanta.
What's Jill doing now? She is is an anchor at WXIA, Atlanta, GA, 11Alive and has been there since 1988. She serves the station as co-anchor for 11Alive News Today from 5-7 a.m. each weekday, Monday through Friday.