Where Are They Now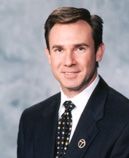 Today we feature Cary Martin.
Martin was an anchor for KATV from 20000 - 2005. From 1997-99, Martin worked at WCMH-TV at Columbus, Ohio. He graduated from the University of Tennessee.
Martin came back from vacation in August 2004 and found out he had been layed off.
What's Martin doing now? He and his wife, Gina own and operate
Little Rock Tours.