KNWA Hires Miss Arkansas USA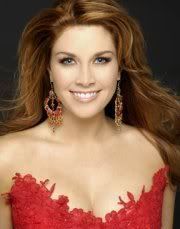 Arkansas TV News can confirm that KNWA has hired Miss Arkansas USA, Kelly George. ATN is told things are still being worked out as to what time slot she will be given and when she will start. An e-mailer hopes its the early morning anchor spot.
George not only holds the title of Miss Arkansas USA, she is also a 2nd Lieutenant in the United States Air Force, stationed at Little Rock Air Force Base. According to her website, she is the Deputy Chief of Public Affairs at the LRAFB.