KLRT Anchor/Reporter Jumps Ship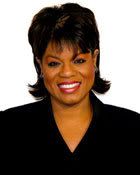 This from a tipster: "No clue if you already know or not, but Kim Betton has left Fox16 for channel 4. She never signed a contract so there is no noncompete issue. She is already onboard and will be on air shortly."
> Arkansas TV News has confirmed Betton has joined KARK.