Where Are They Now
Ken Watts is featured today.
Watts has been in the news business for more than 30 years. He came to 11Alive from WAGA-TV where he served as weekend anchor for 16 years. Prior to his work in Atlanta, Ken Watts held anchor and reporter positions in Little Rock, Arkansas; Denver, Colorado; Portland, Oregon and New Orleans, Louisiana. Watts also has served as a network correspondent for ABC News.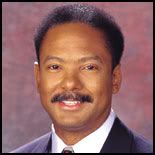 Watts holds a B.A. degree in Journalism from Creighton University in Omaha, Nebraska and he began his career as a newspaper editor and radio reporter in Omaha. Following his undergraduate work, he went on to participate in a fellowship program at Columbia University's Graduate School of Journalism in New York. Watts covered some of the biggest stories of the last 30 years, including the arrest of "Son of Sam," the signing of the King Holiday Bill, the San Francisco earthquake, several hurricanes, and the historic visits of South Africa's Nelson Mandela, Japanese Emperor Hirohito and Egyptian President Anwar Sadat.
What's Watts doing now? Watts joined the WXIA, Atlanta GA, 11Alive News team in January of 1998 and serves the station as co-anchor for 11Alive News Today from 5-7 a.m. and 11Alive News at Noon each weekday.