Nutt Shuts Media, Public Out of Practices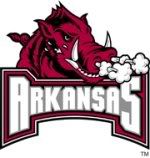 It was media day up in Hog Country Tuesday and Head Hog Houston Nutt put the water on the public's fire in announcing practices will be closed. This from KTHV.com: "Fans and opponents are going to have to wait until the Arkansas Razorbacks open their season to see the team's formations. Coach Houston Nutt is closing all but the first 20 minutes of practice. The team will have a new defense this year under coordinator Reggie Herring,
and those formations will be kept under wraps."