KTHV Anchor Trying to Get in Routine with Expanded Family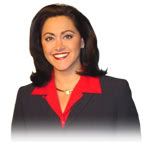 KTHV morning personality Robyn Richardson makes the latest entry in the THV Blog. Richardson blogs, "I'm back at home trying to get settled into somewhat of a routine with three children. It's a challenge taking care of a new baby and spending plenty of time with Olivia and Lowery."
If you've not yet checked out the pics of the newest addition of the Richardson family, you can do so
HERE.