Where Are They Now
Today we feature Greg Hurst.
Greg was a reporter and anchor at KFMB-TV in San Diego, California before working 10 years in the news business in New York at WABC. He began his broadcast career at KATV-TV in Little Rock in 1981.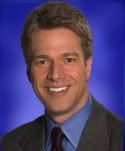 Nationally and internationally, Greg has reported on everything from Washington politics, to the Pope in Mexico, from plane crashes, to floods and hurricanes. He's traveled coast to coast to report on earthquakes in California and the World Trade Center bombing in New York. Greg's work has also taken him abroad, reporting from the Kremlin in Russia, to the ruins of war in Viet Nam. His interest in politics has led him to serve as the moderator for numerous political debates, and has allowed him to cover every major political convention since the Reagan era.
What's Greg doing now? Greg is an anchor/reporter at KHOU in Houston, Texas. He has been with KHOU since June 1999.