Where Are They Now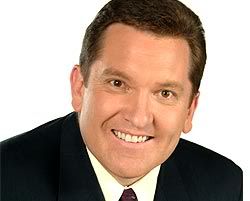 Today we feature Kent Bates.
Bates spent four years as an anchor at KARK in Little Rock. From 1994 - 1998 Bates worked at WGHP in North Carolina.
Bates is a highly decorated journalist who has more than a decade of experience in news anchoring and reporting. Bates has received an Associated Press award for a documentary, an Emmy Award for spot news event coverage, and the Edward R. Murrow Award for best news series. Also, one of the broadcasts that Bates anchored won an Emmy for best newscast.

Bates has covered many big stories in his career. From Hurricane Fran in 1996, the devastating Arkansas tornadoes in 1999, to the terrorists' attacks in September 2001.
What's Bates doing now? He is currently the the evening co-anchor of the 5pm, 6pm, and 11pm newscasts at WFMY in Greensboro, North Carolina.