Where Are They Now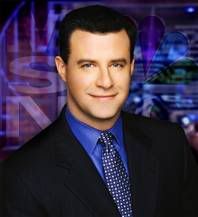 Today we feature David Shuster. From 1994 - 1996, Shuster was a political reporter for KATV (ABC) Little Rock, Arkansas. He led the station's coverage of "Whitewater," including the indictments, trial, and convictions of Arkansas Governor Jim Guy Tucker.

Shuster began his journalism career in CNN's Washington, D.C. bureau. From 1990 - 1994, he was an assignment editor and field producer, helping CNN cover the Persian Gulf War and the 1992 Presidential election campaign.
From 1996 - 2002, Shuster was a Washington, D.C. based correspondent for the Fox News Channel. He was at the Pentagon on 9-11 and led Fox's coverage of U.S. military operations in Afghanistan. During the Clinton administration, Shuster led Fox's coverage of the Clinton investigations including "Whitewater," the Monica Lewinsky scandal, the Starr report, and the Senate impeachment trial.
What's Shuster doing now? Today David is a MSNBC correspondent based in Washington, D.C. He reports daily for the network's "Hardball with Chris Matthews."