Coverage You Can Count On In Texarkana!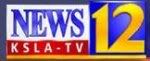 KSLA literally invaded KTAL's backyard in Texarkana this past week. KSLA broadcasted from Central Mall in T-town during its 5:00pm and 6:00pm newscasts. All the main anchors were on hand along with an audience. KTAL has offices and studios in Central Mall. KTAL once was the dominate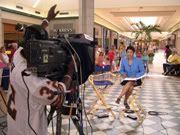 station covering news in Texarkana but over the last couple of years the coverage of news from T-town by KTAL has decreased. There are handful of pictures of KSLA's broadcast from Central Mall HERE.